Health Insurance
Medical Insurance
Maintaining adequate health insurance is an important part of any complete financial plan. Without proper health insurance you and your family could be faced with the risk of having to pay hundreds of thousands for unforeseen medical bills--or even worse--not having access to critical medical care that you or your loved ones might need! We can help you and your family or business find a plan that suits your individual needs. You can go to the links below for more information and even obtain quotes and apply online or call our office at (530) 244-7526 that's (530) BIG-PLAN for personalized service.
Tom Wood is Licensed Life & Health Agent, California Life License # 0B85106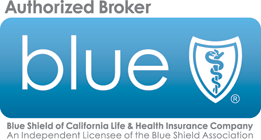 Click here for Blue Cross of California

Tom Wood offers Life, Health, and Disability Insurance in California and Arizona. Tom is a Licensed Life & Health Agent in California License # 0B85106 and Arizona License # 79630.
PLEASE NOTE: The information being provided is strictly as a courtesy. When you link to any of the web sites provided here, you are leaving this web site. We make no representation as to the completeness or accuracy of information provided at these web sites. Nor is the company liable for any direct or indirect technical or system issues or any consequences arising out of your access to or your use of third-party technologies, web sites, information and programs made available through this web site. When you access one of these web sites, you are leaving our web site and assume total responsibility and risk for your use of the web sites you are linking to.